"Automotive Technology Day" 2017
C&S participated with a booth in the 2017 IEEE Standards Association (IEEE-SA) Ethernet & IP @ Automotive Technology Day, the event took place in  Silicon Valley –  San Jose , California from 31 October to 2 November.
The focus of the program involved presentations addressing how Automotive Ethernet is making the connected vehicle of the future a reality, propelling self-driving and autonomous vehicles.
C&S has also contributed with a presentation about the lately defined wake-up/sleep concept and its interoperability.
This event presented a very attractive platform for us to present our services to a riding public and to a technical audience.
We could establish new contacts, cultivate our relationships with players from automotive industries and suppliers as well as to hold very interesting discussions about trends in the E/E architectures, new technological challenges, customers' demands and business opportunities.
three-headed team will now be flying to San Jose in Silicon Valley, California to attend the IEEE Standards Association Automotive Technology Day from October 31st to November 2nd.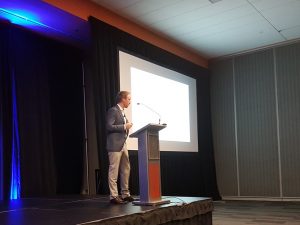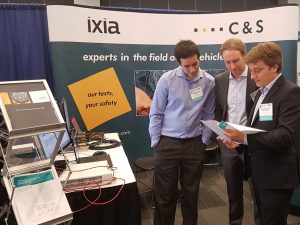 Current article of the IHK Braunschweig
The IHK Braunschweig has published an interesting article about us - read for yourself!
Read More
Load More News