We offer:
Official Conformance Tests for BSW Modules.
We test your implementation of BSW in comparison to AUTOSAR standards.
We are an accredited AUTOSAR conformance test agency (CTA) accepted as an independent and qualified testing partner.
For information or a quote please contact us using the contact details at Contact!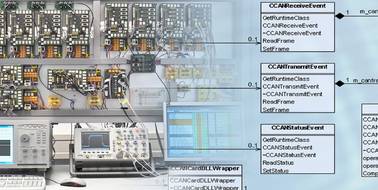 We offer:
Integration Tests on ICC1 for Systems or Different Communication Stacks.
All car manufacturers are faced with the very challenging and time-consuming task to integrate the BSWs into different SW and HW platforms.
Over the last several years, C&S has been working in cooperation with important car makers on the creation of test specifications and development of corresponding test systems. The aim is to cover OEM requirements at integration level ICC1 to allow testing of different HW/SW platforms under well-defined conditions.
Benefits:
The BSWs are tested together on the target platform
The AUTOSAR Tool chain is tested indirectly
The OEM Integration methods can be verified and optimized
Robustness and long time tests can be implemented and executed easily

Conformance tests are focus on the compliance of isolated BSWs modules on ICC3 level; these tests are important to safeguard the conformity to the specification, but they neither guarantee an error free interaction with other BSWs nor with different HW platforms.
The AUTOSAR consortium is currently defining the scope and specifications of "Acceptance Tests" to reach a common understanding on the market needs and objectives for ICC1 integration tests. A new work package has been established and C&S is part of this working group. The goal is to align the requirements and establish a common test approach.
We are promoter member of Avnu Alliance
As promoter member of Avnu, C&S is committed to contribute bringing in its experience of more than 20 years contribution
Read More
Load More News