In the area of Testing we offer, amongst others, conformance tests for communication protocols not only in the automotive technology sector.
Beyond the conformance tests we have developed tests, which give statements about the safety of the interaction of different components in different exposure scenarios by watching the worst-case-scenarios.
Special test requirements for OEMs, which we can fulfil, have also established themselves to enable a release of a test object for each OEM.
All tests have in common that the test requirements are highly complex. These highly complex test requirements are implemented by us under real time conditions.
Take a look at our test offers. You can't find what you are looking for? Then talk with us about your specific test needs.
In the consulting area you will find our offers on issues of testing – from A like approach to interoperability, to T for test coverage. Take a look!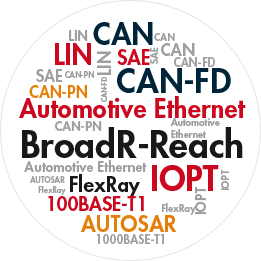 Successful assessment of our QM system.
On March 10, 2017, we had a representative of the DAkks in our office, who has carried out a monitoring report on our cu
Read More
Load More News