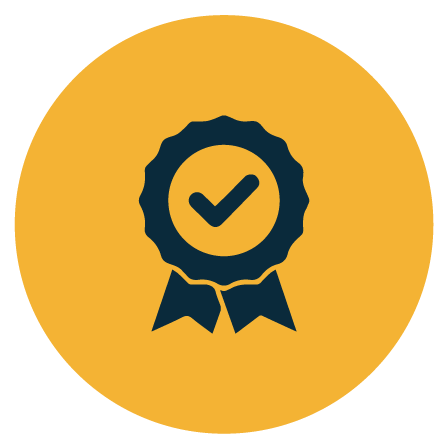 We are customers, too. And we know what customers want.
Our daily practice is your advantage
You want to test with us? So it continues after you have contacted us.
We want to find out more about your individual needs.
Before we make an offer we want to get to know you. So, we can figure out what you need and learn more about your individual requirements.
We give you a detailed project offer.
Only then we submit you a detailed and meaningful offer that contains well-defined technical as well as organizational key issues.
We assign a personal contact person.
During the whole order processing a contact person will be at your disposal, in order to provide you with individual and customer-tailored advice in any question you may have and to keep you informed about the progress of your project.
We take our responsibility seriously.
We pursue our goal in all phases of our commissioned work; minimize the risks of complex networked systems.
We won't leave you on your own; we support you to solve the failures found in your product.
If noncompliance or unexpected behaviors are identified during an analysis or test execution or if it turns out that there is a mismatch between your product and its specification, we analyze the circumstances to help you find the causes.
We report to you.
You receive interim reports and results of the ongoing projects. You get a final report with detailed information about the results at the end of the test execution. Our tests are – of course – reproducible. You will find all the necessary information for this purpose in your final report.
We confirm the good results.
If we couldn't find any deviations in your product, we summarize the test results in a so called "Authentication Sheet"- a kind of compliance certification – for you and your customers. You obtain the verification at the end of our commissioned work.
Our service is your benefit
Individual services.
We don't offer ready-made services. Save time and costs by specially tailored services that we define in cooperation with you.
Services with an integral approach.
Gain reliability from our sense of responsibility. Engage yourself to our point of view.
Services from experts.
With us, you have professional and certified staff on your side. This will create trust in your product. Take benefit from the resulting competitive advantages.
Fair services.
Save costs through our fair price/quality ratio. Calculate with stable and transparent costs. Let's talk about it
Partner-based accomplishments.
We maintain a respectful approach with our customers. Enjoy the open and friendly cooperation with our employees.
In black

and white:

Your test result.
You will receive a detailed report from us for every test we perform.
We prepare our reports in accordance with the comprehensive requirements set out in ISO/IEC 17025 for results reports. They are clearly structured and written in a comprehensible manner. 
All information in the report is accurate, unambiguous and objective.
If we find one or more deviations during a test, you will receive a test report with extensive analysis data from us.
This allows you to understand which parameters the deviations occurred in. We are also available to answer any questions you may have about the deviations.
After correcting the causes, your products should run the test again. This way you can exclude, that the changes have negative effects on parts of your product. We will arrange reduced conditions for retesting.